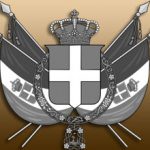 According to international law, when a subject becomes aware of his original nationality and recognizes himself in a discriminating status of foreign, racist and colonial occupation, he can start an individual ethical, moral, cultural, social and fiscal path that, compared to the whole People in self-determination, is called in its executive phase "DECOLONIZATION".
The Veneto People have the historical and legal conditions of departure to undertake this path and can exploit not only the International Law but, unlike all the other Peoples of the Italian peninsula, even a law more than Italian Law.
In fact, due to a mistake that cannot now be remedied by the Italian administration, from 13 December 2010 the Italian occupying, colonialist and racist state issued Legislative Decree 212 repealing Royal Decree 3300 of 4 November 1866and subsequent conversion into law n. 3841 of 18 July 1867 (published in the Official Journal of the Italian Republic n. 292 of 15/12/2010 – Ordinary Supplement n. 276), repealing "de iure" the annexation of the Venetian territories (the current Italian regions called Veneto and Friuli Venezia Giulia ) and the province of Mantua to Italy.
The aforementioned repeal of RD 3300 dated 4/11/1866 and its conversion into law n. 3841 of 18/07/1867 and allows "de iure" directly ex Italian law to all those subjects who declare their Venetian nationality to put into effect the ABSOLUTE DEFECT OF JURISDICTION OF THE ITALIAN STATE FOR MATTER AND FOR TERRITORY and to reject all administrative acts Italian.
The Italian state is still present in the Veneto territories with its own administrative apparatus even after the repeal of the annexation of the Veneto territories. But there remains only "de facto" and when a person claims his pre-unitary nationality "de iure" the Italian state is no longer entitled to impose its own coercive force on this individual in self-determination. For the sources of international law (therefore also for the Italian law) the "de iure" always prevails over the "de facto": the law always prevails over customs and habits.
You can view the document page by page by clicking on the icons below.
---